Kentucky center Karl-Anthony Towns was taken first overall in the 2015 NBA draft by the Minnesota Timberwolves. It was thought that either Towns or Jahlil Okafor would be taken first in the draft. The Lakers surprised some by taking D'Angelo Russell, a point guard, with their second overall pick. The Sixers were able to swoop in and nab Okafor with the third pick. Okafor, your classic big man, was taken after a more versatile big man, and a point guard. Just look at this years NBA finals. Neither of the teams had an elite big man on their squad. Yes, Bogut is solid and Mozgov played very well, but what about Dwight Howard? LaMarcus Aldridge? Both of these "dominant" guys were sitting at home watching the Warriors and Cavaliers duke it out.
More and more teams are playing small ball instead of going big. The Warriors took Bogut out of their starting line up in the last three games of the NBA Finals, and they won all three games. Even with no one to match up against him, Timofey Mozgov could not outscore the Warriors. Classic big men simply don't have that many options when it comes to scoring. They must post up to score, and that takes time to do. Teams with elite guards, or more versatile big men, can stretch the floor and play at a higher pace. Take a look at Roy Hibbert. He's a solid defender, and has great size, but watching him try to run the floor is painful. He should be dominating the paint, but he doesn't. Now look at Chris Bosh. He doesn't have the size Hibbert has, but he has been more successful because of his ability to make jump shots.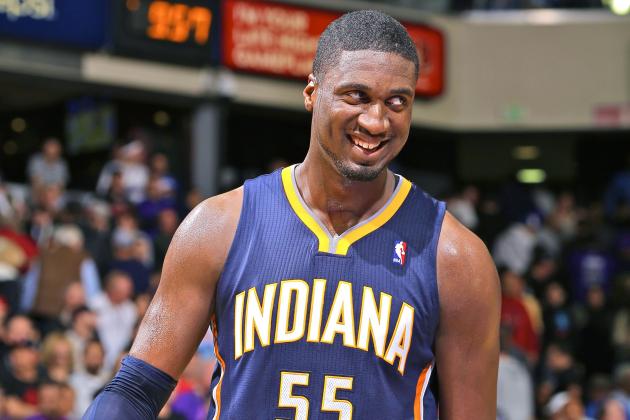 It's now a league run by guards. Without an elite guard, a team can't be successful. The Pacers have been an example of this. They have talent, but they lacked an elite guard. Now that Monta Ellis is in Indianapolis, things should change. The Atlanta Hawks also lacked an elite guard. Jeff Teague has yet to show that he can run an offense consistently. This showed when they faced the Cavs in the Eastern Conference Finals. Now, the Cavs didn't have Irving, but LeBron James made up for his absence.
There will always be room for a dominant post player, but they just can't take over a game like they used to. Rim protection and defense are important, but a stereotypical seven-foot center can only be a role player in today's NBA. Basketball is changing, and you either become obsolete, or adapt.